THE BEGINNER'S GUIDE TO WIG BUYING
Click here to return to www.WigStudio1.com
Many women who are experiencing hair loss for the first time feel overwhelmed when the time comes to select their first wig. They reach out to us asking for our recommended style. However, there is no simple answer to this question as it depends on several factors that are unique to the individual in question. Therefore, we've created this helpful guide to walk you through the selection of your first wig!
There are 4 factors to consider:
Lifestyle
Fibers
Cap construction
Length
Lifestyle
We recommend starting here before moving on to the other factors.
The main question you should ask yourself is "How active & busy is my lifestyle, and how much time will I have available to spend on my hair?"
You should consider how much time you spend exercising at the gym or outdoors. Also, think about how busy you are with your career or with parenting. These factors will affect how much time you have available to spend on your hair.
Fiber
The recommended fiber is directly related to your lifestyle. There are 3 fibers to choose from: Traditional Synthetic, Heat Resistant Synthetic, and Human Hair.
Each fiber has its pros and cons, which is detailed in the chart below. Familiarize yourself with these fibers and consider which would best suit your lifestyle. Again, the main factor to consider is how much time will be required for maintenance. Traditional Synthetic requires the least amount of maintenance while Human Hair requires the most.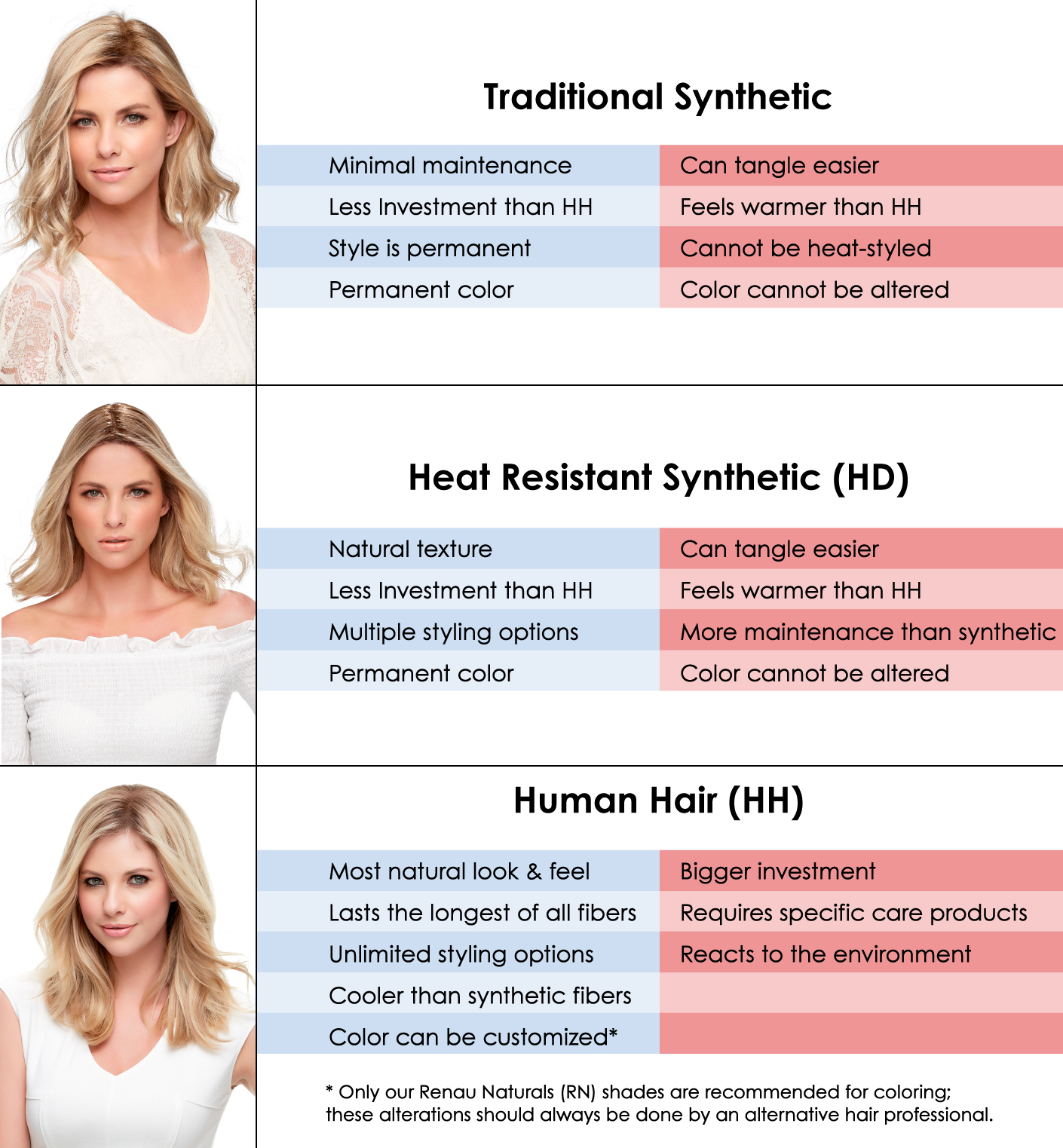 Cap Construction
Next, it is important to understand how different cap constructions affect styles.
Ask yourself what features your ideal wig would have.
Here are some ideas to get you started:
Are you looking for the most realistic hairline because you like to wear your hair pulled back? Or does this not matter much to you because you prefer to wear bangs?
Do you have a sensitive scalp and care about the softness of the base materials?
Do you like to change your part often? Or are you fine with wearing it the same way every day?
Are you looking for more volume at the crown or is the appearance of natural hair growth more of a priority for you?
All of these features are directly related to the cap construction of the wig. We will explore this more later in the blog.
Length
The last factor to consider is length. Length should be manageable to the wearer. For Human Hair styles, the longer the hair the longer the styling time. While Synthetic Fiber styles do not need additional care steps the same way that human hair does, longer styles will tangle more easily and require combing throughout the day. The rule of thumb is that the shorter the style, the easier it will be to maintain.
STYLE RECOMMENDATIONS
We have developed 3 very general but different scenarios to start the conversation, but of course it will vary from case to case.
Scenario 1
For the person who wants to constantly change up their style from day to day, a human hair style with a lace front/single monofilament/hand tied cap construction is the best option.
Here's why:
Human hair: the fibers look and feel the most realistic to the wearer.
Lace front: natural hair line great for the person who likes to keep their hair pinned back away from their face.
Single Monofilament top: allows the wearer freedom to change the part from either direction while still maintaining a natural hair growth appearance.
100% Hand tied cap: because each hair is hand tied to the cap, it gives the most natural appearance. Therefore, styles with this cap have the most natural movement.
100% Hand Tied Stretch Section: This is the hug for your head we talk about. Having the stretch section, from ear to ear, allows for the most comfortable fit because it stretches to fit the wearer nice and snug like the way it feels to wear your favorite, most comfy leggings.
Margot by Jon Renau or Gwyneth by Jon Renau would be great options for this type of person.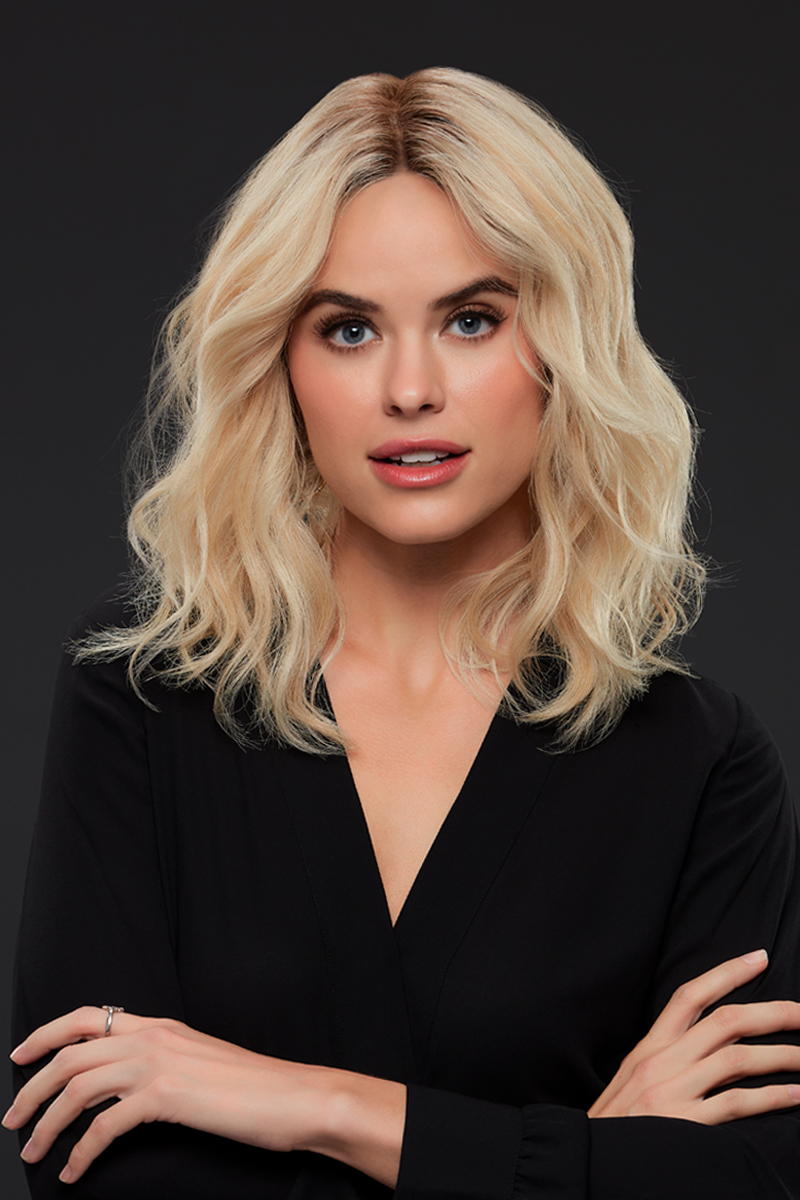 Scenario 2
For the person with limited time and prefers a ready-to-wear style, they might be searching for a synthetic with wefted cap construction, and may or may not consider important other features like lace front.
Here's why:
Synthetic fiber: This person might not be ready to fully dive in to human hair, for example maybe they might not have the blow drying skills that one would need to maintain the human hair fibers so a synthetic piece will allow them to not have to stress over all the maintenance and learn to feel confident in their hair.
Wefted cap: Having a wefted piece allows for breathability
Optional: Lace front/Single monofilament

The beauty of having a Lace front/Single monofilament cap is its durability because it has wefts that have been sewn to the base materials, the wearer will be more confident to wear their system.
Marion by Jon Renau or Mila by Jon Renau would be great options for this type of person.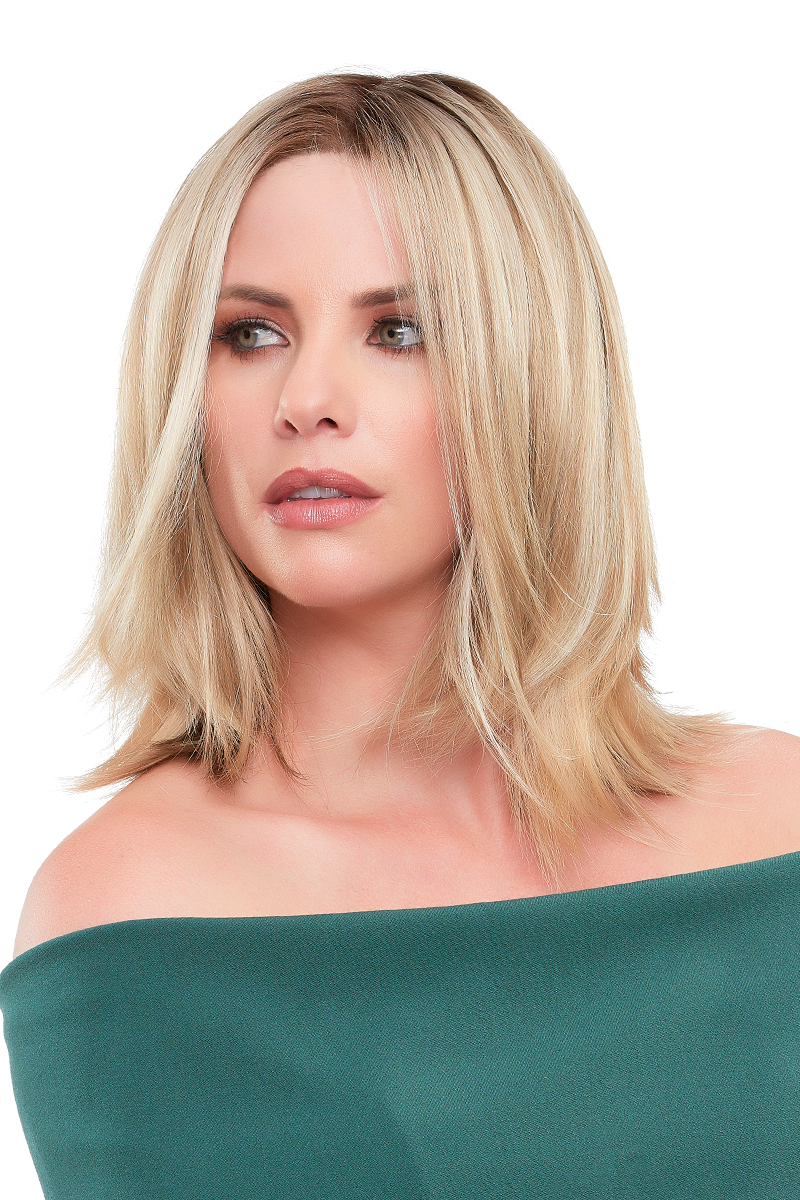 Scenario 3
Lastly, there are those who are experiencing temporary hair loss due to medical treatments such as chemotherapy. The best recommendation would be a shorter style made of synthetic fiber, with a lace front hand tied or double mono hand tied cap.
We recommend this because medical treatments tend to drain a person's energy, necessitating a simpler hair piece that will require less effort to care for and maintain.
A style like Ignite by Jon Renau would work great in this situation.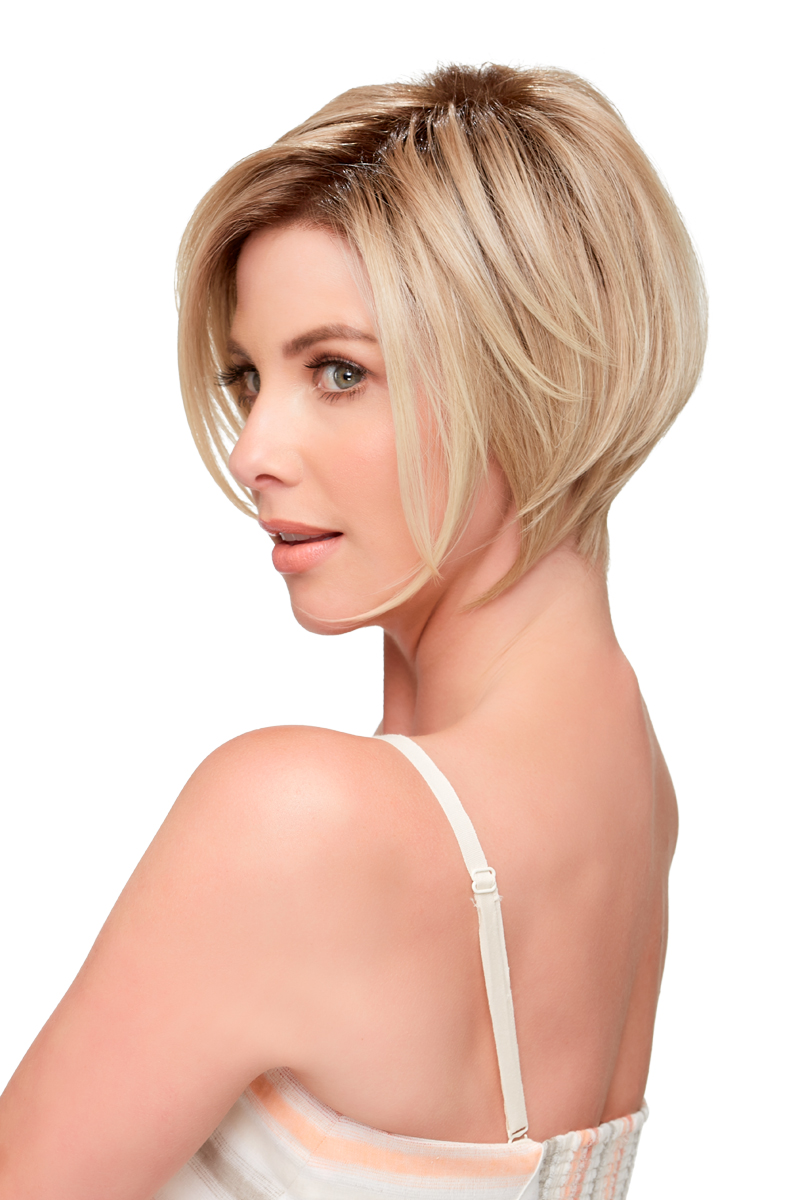 It's important for a new wig wearer to understand the benefits of each fiber, each cap construction, and how your lifestyle plays a role in the selection of a wig. Once you understand these factors, you will feel more empowered when choosing your first piece!
Email us at support@wigstudio1.com for a free consultation via phone, email or zoom! We are happy to help in any way that we can.
Please add support@wigstudio1.com to your email address book and / or your email "white list" to ensure that you receive our communications.
Click here to return to www.WigStudio1.com